Rekindle Relationship Spell.
Regardless of how solid a

relationship might start off,
difficult times, unexpected
issues, and life itself can
drive a wedge between
you and your lover.
However, a little magick can
revive your relationship.
Spell to Restore Partners Love.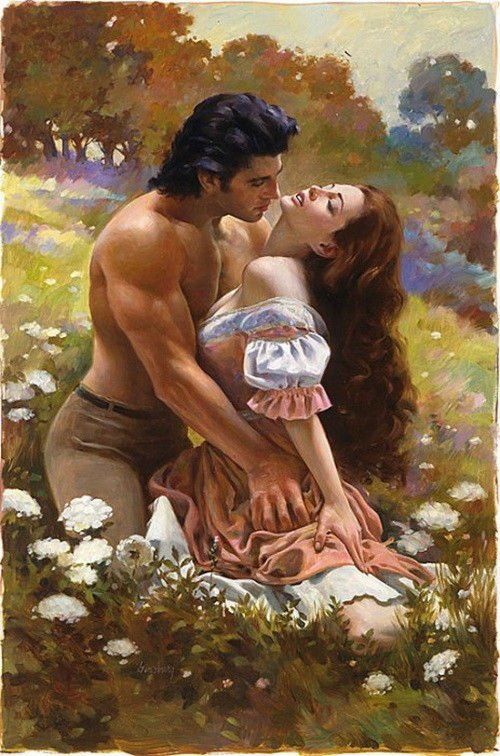 Revive Lovers Desire Spell.
If you know that you two are meant to be together forever, don't let a false fate dictate your destiny. If you feel that your relationship has lost its spark and you are losing your lover, fear not. We can help.
Renew His / Her Appreciation Spell.

Appreciation forms the foundation of every Happy union. It's natural to desire positive attention from our sweetheart. This positive attention spawns from appreciation. Without it, things will inevitably fall apart.

Most couples never even notice as their lover's appreciation levels begin to wane. It happens when one starts taking the other for granted and stops appreciating the loving things done for them.

A relationship can easily slide down on someone's priority list due to work or other responsibilities.
It very well may be, that your mate has grown used to things being this way and has forgotten the need to make an effort. It can happen to anyone.
Either way, it opens the door to troubles - frustration, arguments, unhappiness, disdain, resentment. Before long, you may start wondering if they are still in love with you.
Having your soulmate show that they appreciate you is super important. Having your mate appreciating you not only makes you feel good, it will add more value to the relationship for them.
Magically Reminding your significant other of your value will also revive their desire for you. So it's a win-win for both of you.
Spell to Rebuild Respect.
Most people believe love to be the primary connection that keeps couples together. While love is undoubtedly significant, respect is much more so. Indeed, without regard from your lover, there can be no genuine love.
Respect is the thing that causes your spouse to give you the space to think and make essential choices, and support you in them. When there is a lack of respect, they tend to disregard your ideas or shoot them down without valid consideration, especially in important matters.
Respect is important for connections to grow and flourish. Respect is a must if you wish to have a successful union. A lack of mutual respect will obliterate a marriage. And even more frequently, lead to an agonizing, distressing, and unfulfilling life for a couple.

Regard can gradually dissolve because of everyday burdens and strains. If your housemate has their own issues to deal with, they may get touchy and or hostile and take it out on you.

This can set off an endless loop in which a couple can become progressively negative and even hateful to one another. Furthermore, the inability to settle clashes or differences can prompt resentment and unhappiness.
If this is then communicated in negative or accusing manners it can begin a similar pattern of negative associations and result in a lack of respect.

Of course, there are numerous ways in which respect can be lost or disappear. The list is too long, and I'd instead like to focus on the solution rather than the problem.
Our Goal is to supernaturally encourage and inspire your lover to not only respect you but also to have them show you they do.
This will help them to consider and value your feelings and opinions. Converse with and treat you how you need to be treated, and even be willing to compromise with you regularly. With mutual respect, you two lovebirds will be able to work together and save the relationship.
Spell to Revive Lovers Desire.
The yearning to touch and be caressed and to love and be loved, along with the hunger for companionship, marriage, and kids, are all human longings. And It's perfectly normal to want to have them fulfilled.

New sweethearts frequently make promises to one another that they will be together until the end of time. They readily vow to surrender their individual independence in return for a secured union.
Tragically, keeping those promises becomes hard as the many difficulties of life pop up, even though they were sincerely made. Unexpected emergencies, daily challenges & worries emerge in every loving partnership that can overwhelm and annihilate one's desires.
Unfortunately, sooner or later, thwarted expectation, dissatisfaction, defeat, and disappointment can be enough to overcome even the most dedicated partner. And that type of disillusionment can decay into burnout, which often leads to your partner becoming distant.
If you don't take advantage of this magical offer to recover the desire and affection your sweetheart once openly shared with you, your relationship will not survive.
You are here because you have seen the warning signs and know that you will up with a heart-breaking outcome if you do nothing. But if you act now, you have the chance to Revive your lover's desire for you and restore the wonderment you have created together.
Spell To Renew Partners Love.
You have probably reached that point where you recognize that your relationship has begun to lack intensity and passion. The relationship has become dull, and the hot love you once shared has now become more or less a cohabitation.
Even though your lover is still happy to be with you, they lack the passion, desire, and fiery love they used to shower you with. In any case, it's natural, after some time and the various stresses of life, that those intense sentiments of love can begin to cool, fade or wane.
However, the good news is that if your one and only was once on fire for you, but for whatever reasons has now grown a little distant or cold, that fire is still in them.
And you can revive, rekindle and restore that old flame and renew your relationship with the divinely inspired encouragement that comes with this spell.
Spell to Rekindle Relationship.
To go forward, we will need to take a step back. We will use this spell to rekindle your relationship by enticing your lover to recall some passionate memories of your relationship. To remember relationship memories of when they could not contain nor hide their love for you.
To rekindle your relationship, they need to be reminded of how they cared for you. We want your lover to recollect what those bliss-filled days were like. This must be done to unlock that passion for you once again.
This spell target's your true love's heart and mind. The love cycle loves to repeat, meaning what once was - can yet be again.
This spell to rekindle your relationship will work to restore the critical sense that you are a companion that deserves to be respected and loved. With this significant emotional link, the relationship can once again become romantic, passionate, rewarding, and, more importantly, long-lasting and fulfilling.
Rekindle Relationship Spell.
Additional resources: Rekindle, Revive relationship.
wiki/Relationship

wiki/Outline_of_relationships

psychology/Relationship

Rekindle-a-Relationship